A Journey of Spiritual Encounter June 7-17, 2024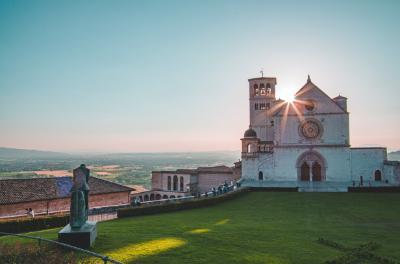 The LMU Center for Religion and Spirituality and the Loyola Institute for Spirituality invite you to explore the witness of the Apostles and the saints on a pilgrimage to Rome, Assisi and several other key sites in Italy. Following a long-standing Christian tradition, we look to the saints for both inspiration for living our faith, and also to seek spiritual strength through their intercession. This pilgrimage will bring participants up-close to saints from many different centuries in the life of the Church:
Sts. Peter and Paul, Apostles
St. Mark the Evangelist
St. Ambrose (4th century)
Sts. Francis, Clare and Anthony (13th century)
St. Ignatius (16th century)
Pope St. John XXIII (20th century)
Bl. Carlo Acutis (21st century)
The pilgrimage is ten days and nine nights in Italy and will be conducted bilingually (English/Spanish) as needed. The pilgrimage group will also have the presence of Lori Stanley and Jesuit Father Allan Figueroa Deck who will be available for spiritual conversation, brief orientations and inspirational reflections, along with a half-day retreat. Daily Mass will be celebrated by Father Allan except when the group may choose to attend Mass with a local community.
Haga clic aquí para información en español.
| Date | Item |
| --- | --- |
| December 21, 2023 | Last day for $50 Discount for Early Commitment Deposit |
| January 19, 2024 | Last day for $200 Super-Early Full Payment Discount |
| February 15, 2024 | Last day for $100 Early Full Payment Discount |
| March 6, 2024 | Final Payment Due |
| March 11, 2024 | Pre-departure Class Meeting 1 |
| May 20, 2024 | Pre-departure Class Meeting 2 |
| June 7, 2024 | Departure to Spain |
Registration and General Information
Please read the information published here closely. You can contact the Center with any questions at crs@lmu.edu or by calling (310) 338-2799.